Manifesting can flip an undesirable thought process. It can inspire positive thoughts and actions and, as a result, make the impossible become possible!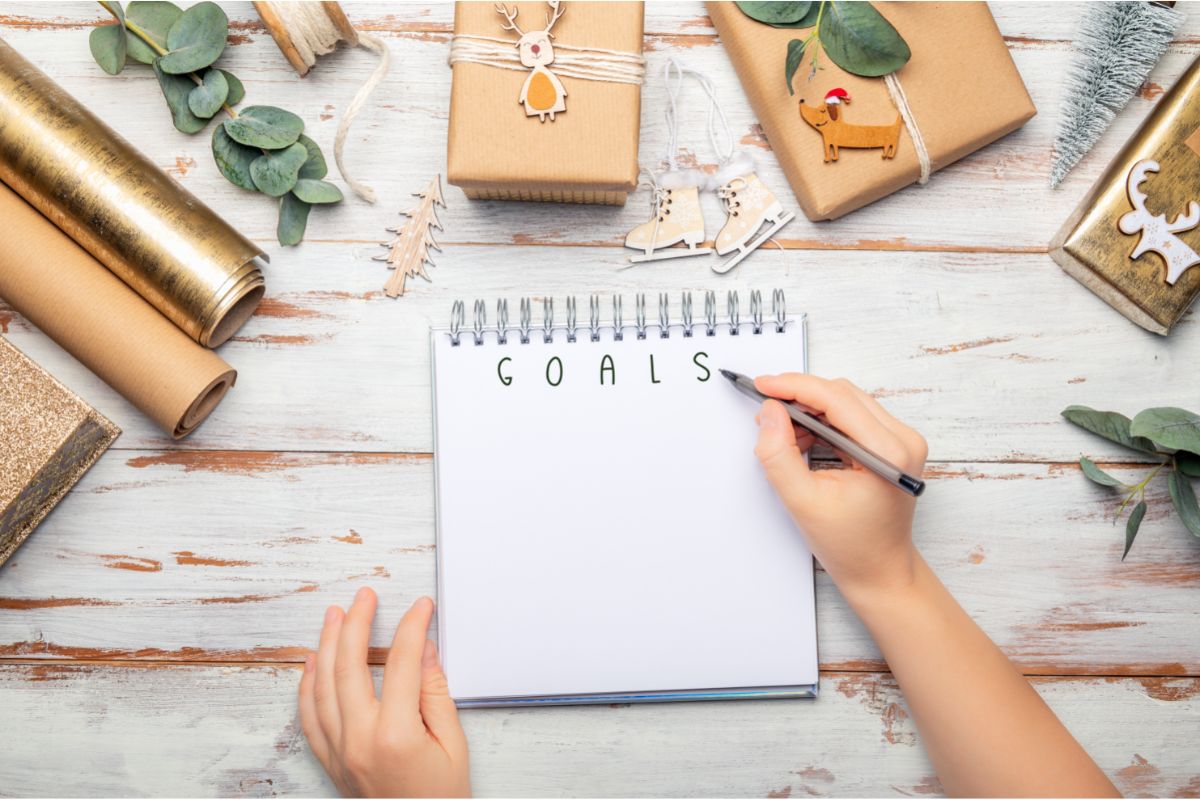 If you've practiced manifestation before, something you might have come across is scripting manifestation.
Well, it's just as powerful as manifestation as a tool that can turn negative thinking into positive thinking.
It's done a little differently, however, in a way that you may even find more beneficial than how you're practicing manifestation now.
So let's learn how to script manifest(see also: What Is Scripting Manifestation?). Below, I run through:
Script manifestation explained
How to script manifest
Script manifestation examples
Whether script manifestation is right for you
For everything you need to know about script manifestation, you've arrived!
What Is Script Manifestation?
Script manifestation is a way of manifesting goals, desires, and other things we want.
Manifestation has the power to transform the way we think and, as a result, transform the way we act. And in doing so, what we want in life can become more achievable.
Script manifestation works in the same way.
Script manifestation involves writing about your goals and desires as though they have happened (see also: What Happens Just Before Manifestation?)already (you have achieved them) or are happening right now (you are on a positive path to achieving them).
Both of these will inspire confidence, happiness, and positivity. It's a way of visualizing success that can also help you to realize what you need to do or the specific steps you need to take.
So, by manifesting in this way, as if you're writing a script, the feelings and emotions of achieving what you want become palpable.
Not only will this improve your mood instantly, but inspire you and motivate you.
How To Script Manifest
Script manifestation is similar to journaling your manifestations, except that you are writing as if your goal or desire has happened, or is happening.
As a result, you can choose to script manifest in the past or present tense. And it's worth trying both of them out and seeing which one works best for you.
To script manifest, simply imagine you are writing a journal entry after you have achieved your goal or desire.
Believe in it and think about what you would feel, who you would tell, how other people you care about would react, the next step you are excited to take, and so on.
When script manifesting, always use strong words to describe your emotions to make the manifestation more powerful.
You can even reference what you went through and how it made you feel in comparison to the feelings you would feel after achieving what you want.
This can help you to view a currently difficult situation with a more optimistic attitude.
As script manifesting involves an element of imagination and creativity, it's also a great exercise for unleashing your inner writer!
Examples Of Script Manifestation
As mentioned above, script manifestation can be done in the past or present tense.
Both methods are effective, requiring you to think about and write down your emotions and thought process as if you have achieved your goal or in the process of achieving it.
By doing so, you will start to believe in your goal more, as well as feel inspired by the thoughts and feelings the script manifestation brings to mind.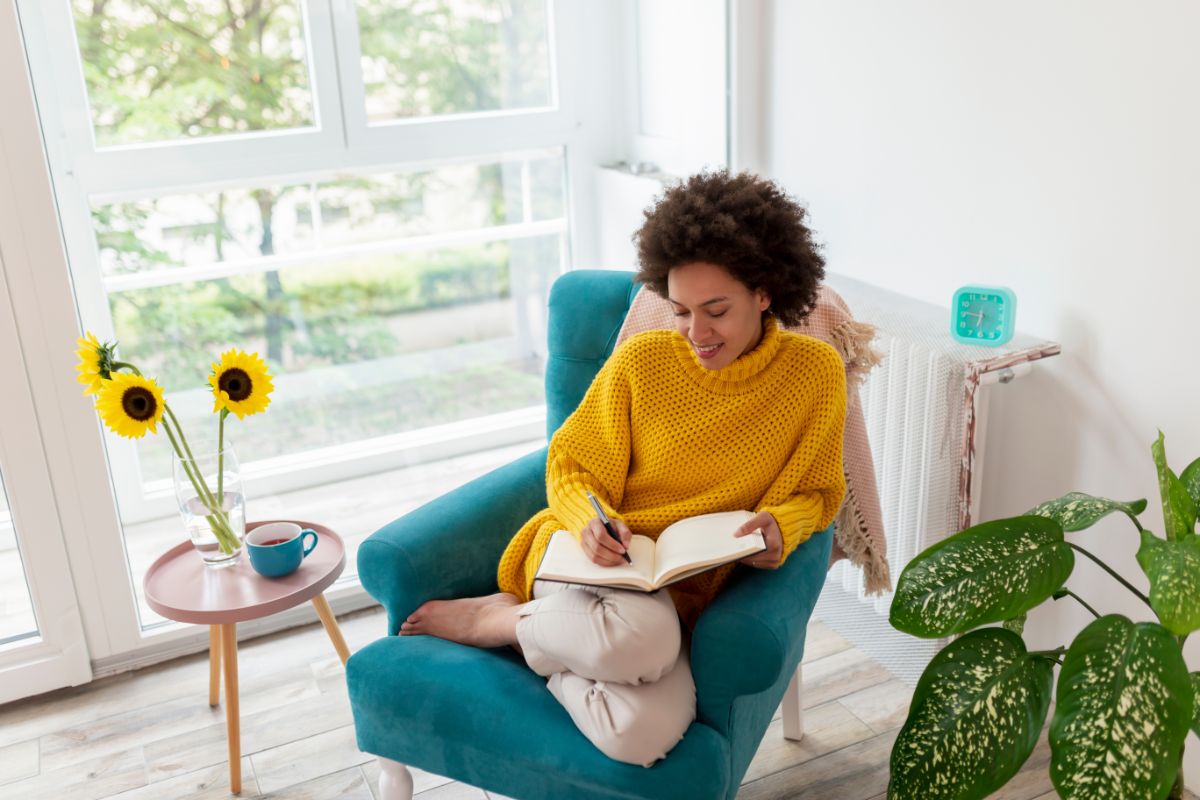 To get you started on your first script manifestation, below are some script manifestation examples in both the past and present tense.
These are all short examples, but script manifestations can be as long as you want!
Script Manifestation Examples In The Past Tense
"I got the job! And I'm so happy and proud of myself. I aced the job interview and the manager really liked me. I can't wait to start my first day. I'm going to do great."
"I finished my first ever marathon. I knew I could do it! My training paid off. I feel happy, healthy, and unstoppable. My family and friends are so proud of me."
"I passed my exams! All the late-night studying was tiring, but my results couldn't have been better. It was all worth it in the end."
"I got the keys to my new apartment. All the paperwork went through and it's finally happening: I'm moving in. I'm so excited to decorate and make the place my own."
"It was a difficult part of my life and I got through it. My emotions were valid, but now I'm ready to move forward in a more positive direction. I feel strong and free."
Script Manifestation Examples In The Present Tense
"I walk into the interview feeling confident and happy. The interviewer is friendly and interested in what I have to say. They're impressed by my skills. I have a good feeling that I'm going to get the job."
"Our new house is really coming together. I love the paint colors we chose and the carpet and flooring are perfect. Next we're going to look at furniture – I'm excited!"
"The date's going really well. I look my best and I feel confident. The mood is great and the conversation is flowing."
"The exam questions are not that bad, after all. I don't know what I was worried about. I know all the answers and I feel focused. I'm going to pass."
"I'm halfway through the marathon and I feel fine. I don't feel tired and my body is moving like a machine! Before I know it, I'll be crossing the finish line."
Is Script Manifestation Right for You?
You might be wondering whether script manifestation is an ideal process for you. Well, the best way to find out is to try it!
The best thing is that script manifesting is easy to do, and you may even find yourself writing for longer than you expected – making your goals and success feel all the more believable and real.
If you're someone who specifically loves to write, that's definitely one way of knowing that script manifestation is right for you!
Conclusion
And that's it, how to script manifest with a few examples to get you started.
No matter what your goal is, make sure to believe in it as you write about it. Think about what you would feel after achieving it and re-read your script manifestation whenever you need a source of inspiration!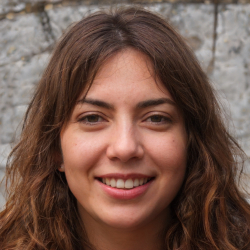 Latest posts by Lois Whitlock
(see all)